You are Watching Curiosity
The Stats of Life
The Stats of Life
Through census data, surveys and studies, we now know more about ourselves than ever before. But whats the story behind the stats? In our diverse modern world, is there still…
Full Throttle Saloon
Full Throttle Saloon
Reality show about Full Throttle Saloon, the worlds largest biker bar, open once a year for 10 days during Sturgis motorcycle rally in South Dakota. Watch how Mike Ballard manages…
Eps12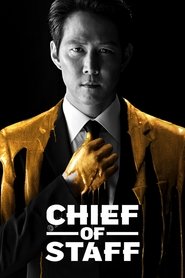 Chief of Staff
Chief of Staff
As a chief of staff in the National Assembly, Jang Tae-jun influences power behind the scenes while pursuing his own ambitions to rise to the top.
Status: Returning Series
One Mississippi
Saints & Sinners
Saints & Sinners
A Southern Baptist church and its surrounding community are entrenched in a world of crime, lust, deceit, and greed.
Eps2
Superman & Lois
Superman & Lois
After years of facing megalomaniacal supervillains, monsters wreaking havoc on Metropolis, and alien invaders intent on wiping out the human race, The Man of Steel aka Clark Kent and Lois…
Status: In Production
The Strain
Deadly Demands
Deadly Demands
A 40 minute dramatization about real cases where someone is held hostage by their spouse, boyfriend.. Etc.. And how the situation developed, with flashbacks to various situations as …
The NFL Show
The NFL Show
Mark Chapman, along with former Super Bowl winners Osi Umenyiora and Jason Bell introduce highlights from the NFLs week, along with match analysis and banter.
24 Hours in the Past
24 Hours in the Past
Following the life and ministry of celebrity pastor Rich Wilkerson Jr. and his wife, Dawn Chere Wilkerson.
The Master of Revenge
Amazingness
Amazingness
Rob Dyrdek introduces the world to the most ridiculously talented young people in the country – an eclectic and diverse mix of amateur and viral talent, who compete to earn…