You are Watching Buamdong Boksujadeul
Buamdong Boksujadeul
TV Status: Returning Series
Release: 2017
Inside Amy Schumer
Inside Amy Schumer
Amy Schumer switches from sketches, doing stand up, to interviewing people on the street and people of interest usually following a certain theme.
Residue
Homecoming
Homecoming
Employees at a secret government agency are eager to re-enter civilian life.
Informer
Informer
A young, second generation Pakistani man in East London is coerced by a Counter-Terrorism officer to go undercover and work for him.
Great News
Great News
A New Jersey mom puts her relationship with daughter to the test when she lands an internship at her new job, which comes with many challenges.
Hustle & Soul
Hustle & Soul
Hustle and Soul is a one-hour six-episode series from Big Fish Entertainment, following Chef Lawrence Page, owner and head chef of The Pink Tea Cup (PTC) restaurant. Lawrence resurrected …
Young Drunk Punk
Young Drunk Punk
Growing up as a punk in Calgary during the 1980s.
Legends of the Lost with Megan Fox
Legends of the Lost with Megan Fox
Actress Megan Fox has peeked behind the curtain of some of these ancient sites, igniting an insatiable curiosity to learn more about these lost worlds. She embarks on an epic…
Flack
Flack
A publicist is adept at keeping her clients lives appearing in perfect order, while her own falls to pieces.
Eps24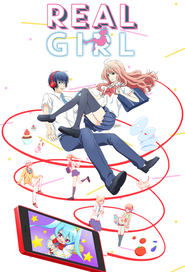 Real Girl
Real Girl
Tsutsui Hikari (a.k.a "Tsuttsun") is a high school student who is content with his virtual life of anime and video games. One day, he gets stuck cleaning the pool with…
Status: Ended
The Weekly
The Weekly
The Weekly is a new documentary TV series from The New York Times, bringing unparalleled journalism to the screen.
Media Watch
Media Watch
Media Watch is Australias leading forum for media analysis and comment, screening on ABC TV.